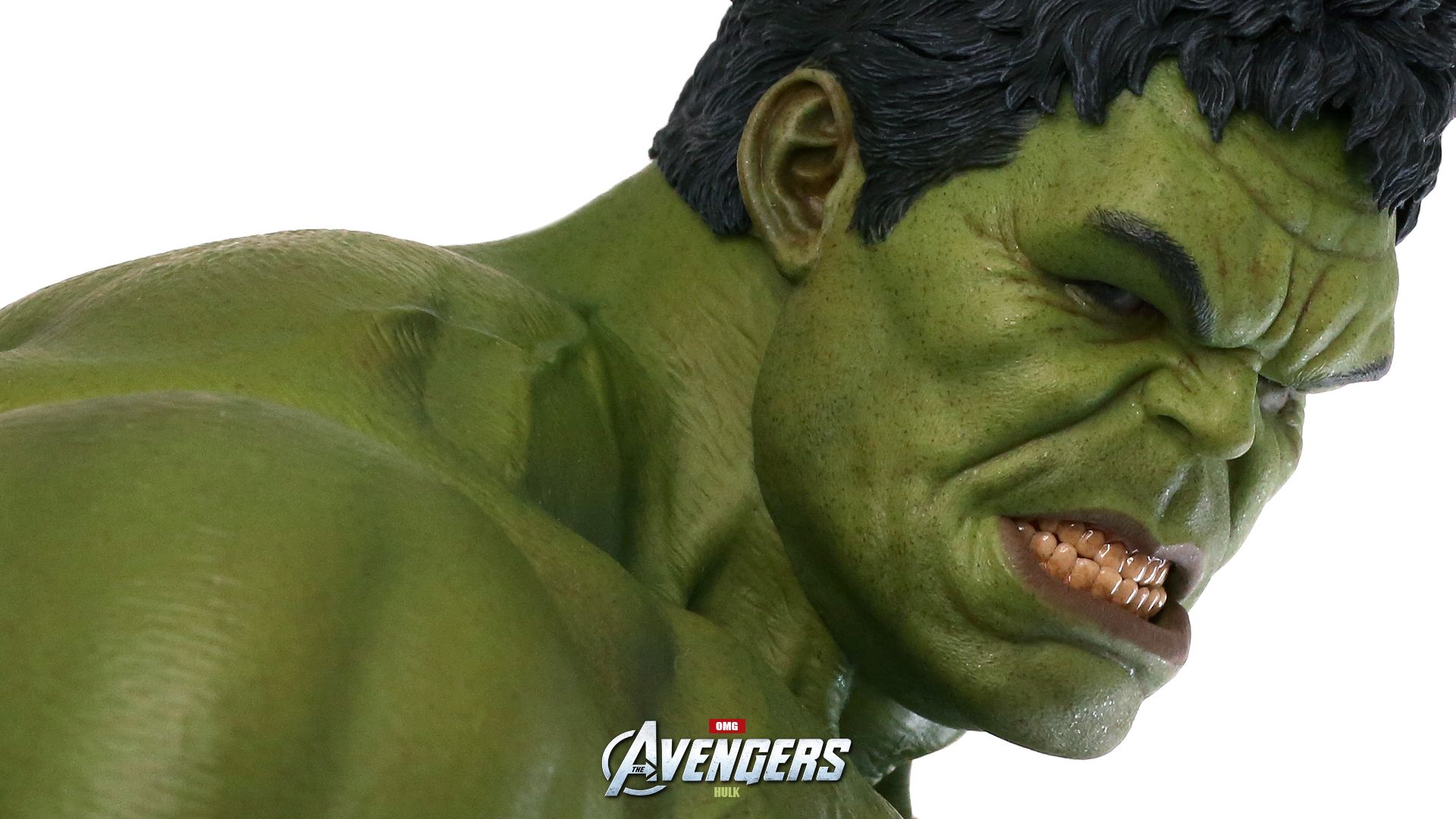 Well Hot Toys Hulk just came out in HK, so you know what that means? LOTS of in hand reviewer pictures! So lets take a look at pics of the green monster from OMG.
I have to say when I saw these new pictures I was really shocked at the sheer size of Hulk. The figure seems to have a huge presence, that said I do think he may be slightly too large. Ill wait to see it in hand before I make my final judgement but he does seem really big.
Aside from the size of Hulk I was also surprised to see that he has a set of hands that are articulated. It looks like they are the soft rubber type with a wire armature on the inside. Now I am not a huge fan of this, its great the fingers can move and all but they do not always bend very naturally. I would have rather HT include a few sets of hands instead. I was also pretty impressed by the range of movement the figure overall seems to have. So what do you guys think of the in hand shots of him? Did it sell you on the figure or perhaps make you cancel? Let me know what you think! I for one am very happy to still have him on order and I cant wait to see the entire team assembled on my shelf.